South Africa, North West
Sector -

Sales & Services
Asking Price
R4,000,000
Monthly Profit
R 104,815
Asset Value
R 574,267
Stock Value
R 0
Yearly Net Profit
R 1,257,775
Summary
The business is run 100% online offering both physical and digital weight loss products and services in South Africa, Namibia and Zimbabwe. Products are fulfilled by a single supplier, which means there is no hassle of ordering or handling any physical stock within the business.
Give me more information
Fully describe the business's activities?
The business is run 100% online offering both physical and digital weight loss products and services in South Africa, Namibia and Zimbabwe. Physical products are supplied, stock, packaged and fulfilled by a single supplier based in Centurion (PTA), which means there is no hassle of ordering or handling any physical stock within the business. Once orders are received via the website, a digital purchase order is made daily directly with the supplier and delivery to the client takes 1-3 working days within RSA. International orders are quoted and sent separately.

Upon placing an order on the Shopify website, clients are given access to digital fat loss products, login details to programs, resources, and automatically added to the email marketing flow. Clients are also provided with one-on-one support and motivation via the Facebook support group and WhatsApp chat throughout their weight loss journey.

Service providers attend to responsibilities such as managing online marketing and content creation and require weekly oversight. Monthly and quarterly strategic campaign and promotion planning is attended to.

The business activities include but not limited to:

- Operations: Processing website orders to supplier who overseas and follows-through of getting goods delivered to consumers.
- Sales and Marketing: selling goods and services and appealing to the consumer to purchase the goods and services via multiple online channels such as Facebook, Instagram, Google and Email.
- General Administration: sending emails, data collection.
- Customer Service: assisting customers with ordering and replacing items or answering questions about goods and services. Offering one on one support and motivation to customers.
- Accounting: keeping track of company transactions, profits, and expenses
How does the business operate on a daily basis?
- Orders are processed through the Shopify online store, and any physical items are ordered via the supplier who then courier's packages directly to the client.
- Provide access to any digital products
- Respond to queries on Facebook group, Facebook page, Instagram, emails, website, and WhatsApp.
- Provide customer support via social media channels, email, and WhatsApp.
- Weekly check in on paid for ads performance
- Process and send courier tracking numbers
- Social media content is prescheduled and automatically posted
What Advertising/Marketing is carried out?
- Facebook Groups (organic traffic)
- Facebook Advertising
- Google Advertising
- Email Marketing 20 000+ subscribers
- Instagram marketing strategy
- Micro influencers
- Word of mouth / Testimonials
What competition exists?
There are many diverse types of weight loss businesses in South Africa:

- Nutrition coaches
- Dietitians
- Weight loss centers
- Nutrition influencers
- Group coaching programs

Names of competitors:

- JEFF Fitness global
- Lean Girl
- Jenna Carmen
- Slender Wonder
- Herbal Life
- Uleen Fourie
How could the profitability of the business be improved?
- Eliminate nonessential expenses
- Increase product / program pricing
- Bring in new fat loss product and programs
- Upsell to current customers
- Offer online weight loss education workshops / events
- Offer an affiliate program to customers (referral / word of mouth)
- Get agents in other countries to sell and supply - Go international
- Sell and supply beauty salons / Dr offices / chemists nationwide - In store purchase
- Offer high ticket one on one / group coaching services
- Bring in weight loss coaches who sell under the brand (Franchise)
- Expand market to men, teen, and pregnancy nutrition programs (business has a concept and program for Men)
- Expand market to branded foods, readymade meals, and supplements
- Expand market to exercise programs, gear, and events
- Expand market to life coaching and accountability
- Increase Facebook / Google ad spend
- Onboard a brand ambassador/ personality/ celebrity / influencer
Give a breakdown of staff/ functions/ length of service?
Run by Owner for last 8 years

Roles and responsibilities include:
- Strategic planning
- Branding and design
- Financials (budgets)
- Web design and maintenance
- Daily operations (process orders, general admin etc)
- Customer service (coaching and enquiries)
- Social media management
- Program development and maintenance
- Oversea service providers
How involved is the Owner in running the business?
100% involved
When does the current lease end?
This is a Work From Home business and doesn't lease a premises
What are the main assets of the business?
HP Laptop
Cannon Camera
Strengths?
- Low running costs
- Flexible working environment
- Fantastic reputation
- 8 years of social proof via testimonials, before and afters, reviews etc
- Program and products that work
- Competitive pricing
- Speedy service (deliver within 1-3 days)
- Quality products that work
- Added product value such as resources, coaching, recipes etc
- Large audience on social media platforms
- Unique and modern branding
- Loyal customer base
Weaknesses?
- No team within the business
- Business has outgrown owners' capabilities
- Insufficient advertising
- Modest advertising budget
- Lacks long term vision
Opportunities?
- Onboard a brand ambassador / Influencer / Celebrity
- Work with micro / macro influencers
- Service expansion, such as group / one-on-one coaching, weight loss app: offering access to recipes, accountability, community, shop
- Market expansion - Fitness, health, and wellness
- Product expansion - workout gear, readymade meals, branded food items etc
- Gain attention by offering value such as free workouts, cook with me challenges, coaching sessions etc
- Bring brand into beauty salons and Dr offices (offline)
- Leverage off affiliate/ referral marketing
- Offer an online monthly membership for recurring income
Threats?
- Increased competition online
- Increasing cost of online advertising
- Increasing cost of products/ transport
- Shift in customer spending habits
- Uncertain economic environment
What is the reason for the sale?
Owner is selling the business due to lifestyle changes. They would like to spend more time with my children and won't be able to grow and scale the business
Contact | Enquire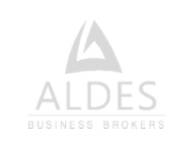 South Africa, Gauteng
Access to the number one business broking tool to get your business sold.
We've got you covered!
We offer an innovative and intuitive
solution for selling your business, franchise and premises

Promote
your business for sale

Reach
the right audience

Gain
more exposure
Sign up for our Sellers' Portal Affordable monthly packages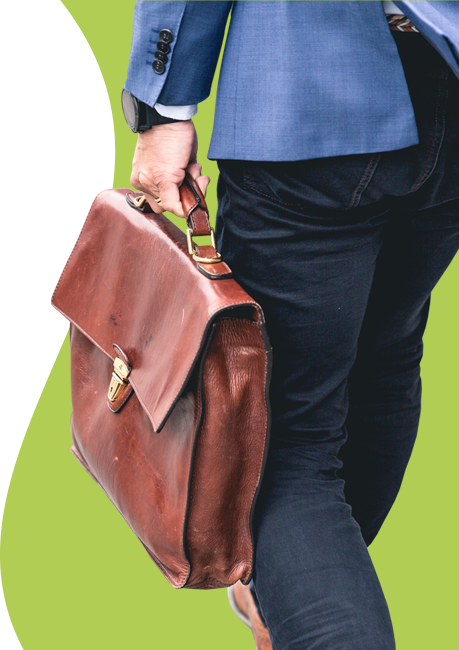 More businesses you may like
More similar, inspiring businesses for sale
Knowledge Bank
Get the latest information, valuable tips and share in the professional knowledge of business experts on selling or buying a business
Buyers Whether you're looking into buying an e-commerce business for sale because you're passionate abo There are several good reasons why a manufacturer or an entrepreneur might be considering buying ano Buying a franchise can either be the best financial investment you ever make or the worst. Therefore
Sellers If you have been considering selling your business, the words business broker have surely popped up When you've decided it's time to sell your business there are a few specific steps that need to With Business for Sale, buying or selling a business has never been easier. We have the ideal tool f