South Africa, Gauteng
Sector -

New Franchise Opportunities
Asking Price
R185,000
Projected Monthly Profit
R 9,731
Asset Value
R 0
Stock Value
R 0
Projected Yearly Profit
R 116,777
Summary
Excellent, highly profitable franchise opportunity now available nationally. A successful applicant will receive comprehensive consultant training, complete management of consultants on behalf of the franchisee, and a launch campaign to the value of R50 000. The price also includes an amount of R180 000 for salaries for consultants held in trust. Return on investment in 15 – 18 months. Monthly and yearly nett profit figures as they appear in this report, are based on the franchisee's 2nd year of trading.
Give me more information
Background and History
Established in 2015, SA Doctors App was designed as a doctors directory search which connects to the patient's app and displays particulars of the nearest medical practitioner, whether a specialist, doctor, dentist, physiotherapist, ambulance, hospital or any other medical service. The app has a dual purpose namely assisting regular people, or users, in a medical emergency and as a marketing tool for medical practitioners. Its database of medical practitioners currently exceeds 80 000 listings!
Products and Services
SA Doctors App is a mobile app for users that will within seconds direct users to the nearest medical assistance by way of automatic contact features which connect to their cellphone's dial functions. It will then direct users to Google Maps and, without typing a single letter, users can be in touch with medical professionals with a few simple clicks!
Training and Head Office Support
The franchisor shall provide the franchisee with 2 days', initial, on-the-job training. Consultants however, shall be recruited from the ranks of qualified and experienced medical representatives, and shall be fully trained in selling subscriptions to all disciplines of medical practitioners. All consultants shall be managed entirely by head office on behalf of the franchisees. Advertising contributions by franchisees to the franchisor's advertising fund shall be managed and directed by the franchisor on the franchisees' behalf.
Assets
Apart from the licence fee, both franchisees and consultants shall receive comprehensive training,. In addition, R22 200 of the franchise fee shall be appropriated towards a launch and marketing campaign. The franchisees also obtain the rights to the franchisor's intellectual property and use of its brand.
Employees
The staff complement of a SA Doctors App franchise typically comprises only a franchisee. While the franchisee assumes the ultimate responsibility for the success of the unit, the consultants are primarily managed by the franchisor on behalf of the franchisee.
Location, Building and Lease agreement
SA Doctors App is a home-based business opportunity and, as such, no rented premises are required.
Financials and Forecasts
Projected turnover for year 1 with 1 representative isR511 524, while projected nett figures are R116 777 with 1 representative, and with 2 representatives R233 554, respectively. Projected income statements, are based on actual figures achieved by the franchisor and should be regarded as very conservative and highly achievable. Detailed forecasts are available to serious buyers on request.
Monthly Fees
There are no royalty fees as such, but the income of the franchised business is split between the franchisee and the franchisor on a 70/30 basis in favour of the franchisee. In addition, the franchisee shall pay to the franchisor an administration fee of R105 per subscription . Because advertising in the franchisee's area plays a critical role, advertising contributions of R30 per subscription shall be payable on behalf of franchisee and be managed by franchisor.
Conclusion
Highly profitable franchise opportunity! Ideal for an individual who prefers not to be exceedingly tied up in his business, and who needs free time. All amounts exclude Value Added Tax.
Contact | Enquire South Africa, Gauteng
Access to the number one business broking tool to get your business sold.
We've got you covered!
We offer an innovative and intuitive
solution for selling your business, franchise and premises

Promote
your business for sale

Reach
the right audience

Gain
more exposure
Sign up for our Sellers' Portal Affordable monthly packages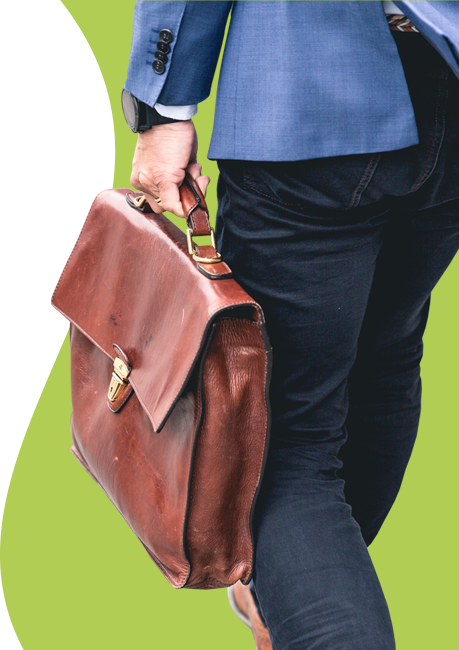 More businesses you may like
More similar, inspiring businesses for sale
Knowledge Bank
Get the latest information, valuable tips and share in the professional knowledge of business experts on selling or buying a business
Buyers Have you been on the lookout for car washes on sale in South Africa? Look no further because Busines Franchising isn't always the cheapest way to start a business, but luckily there is a growing numb Finding affordable franchises in South Africa can be very easy, thanks to Business for Sale. We alre
Sellers The decision to sell a franchise is a big one that should be planned and prepared for carefully. If Starting out as a business broker may seem daunting; there are many who have been in the business fo There are many small business owners who successfully manage to sell their businesses without using