South Africa, Gauteng
Sector -

Sales & Services
Asking Price
R30,000,000
Monthly Profit
R 0
Asset Value
R 14,662,367
Stock Value
R 0
Yearly Net Profit
R 0
Summary
Strong brand nursery school group
Give me more information
Fully describe the business's activities?
Rare opportunity to acquire one of the leading pre-school groups in South Africa, specialising in early childhood development. The Group comprises 9 company owned schools and 1 franchised school, operating with a total capacity of over 1,000 children ranging from ages 3 months to 5 years.
The schools are situated across Johannesburg and Pretoria with 4 of the 10 school properties also owned by the Group.
How does the business operate on a daily basis?
Experienced head-office team manages all facets of the Group, with dedicated responsibilities for pedagogy, operations and finance. There is limited engagement by the current shareholder, other than in the case of strategic discussions.
What competition exists?
Each school competes directly in its respective area. However, the Group provides parent talks, community engagement and information sessions (particularly for new parents), which have seen the Group recognized as a leader in early-childhood development (ECD) in South Africa.
How could the profitability of the business be improved?
The Group has weathered the storm during Covid, having seen its enrolment reduce significantly as parents chose to keep their children at home. However, enrolment is continuing to normalise; currently at 50% of the available capacity and expected to normalise at between 60% - 70% in 2023.
There are several opportunities to improve the profitability of the business including:
1. Partnerships: Establish partnerships with other primary and secondary school groups, as was successfully achieved for the new school in March 2022. There is further opportunity to establish pre-schools in corporate hubs (i.e. pre-school within an office park);
2. Reduce costs: the current overhead cost base is setup for an institutional shareholder that requires detailed financial reporting, audited by a large audit firm. This is unnecessary for an entrepreneurial / nimble shareholder;
3. Community engagement: Continue to build a community around the schools, including the use of social media, influencers and direct parent engagement;
4. Strategic decisions: Reconsider the footprint of the schools; migrate schools to growing and younger-family nodes; and
5. Complementary revenue streams: Introduce complementary services (such as pre and post-natal classes for mothers, music, cooking, sporting classes for children).
Do any have management potential?
Current structure has a managing executive appointed at head- office, with each school individually managed by its respective principal.
When does the current lease end?
4 of the 10 school properties are owned by the Group; the remaining schools have various lease terms extending up to 5 years with options to renew.
What are the trading hours?
7:00 in the morning till 17:00 in the afternoon
What are the main assets of the business?
Properties, furniture and fittings, vehicle, computer equipment, ECD equipment and curriculum.
Strengths?
The Group is well established with a strong reputation in the market. Currently 500 children enrolled and continuing to grow, particularly as recovery post Covid gathers momentum.
Strong finance and admin functions supplemented by customer engagement systems.
Government support with increasing focus on the importance of early childhood development.
Weaknesses?
The shareholder is an institution that is limited by its mandate. Accordingly, the business carries a burdensome cost-base to satisfy its shareholder's reporting and compliance requirements.
Business model susceptible to impact of pandemics and national lock-down restrictions as remote learning is not well suited to the business model and age groups catered for.
Opportunities?
Quality ECD curriculum, providing for opportunities to collaborate with high-end and mid-market private primary schools (including feeder agreements).
Well place to expand the national and regional footprint.
Further formalise and monetise social events and parents information sessions.
Extend quality ECD offering to lower LSM markets
Develop standard setting ECD training institutions and manuals (guidelines)
Threats?
Local economy.
Pandemics (e.g. waves of COVID and lockdowns).
Slow turnaround and inefficient municipal approval processes.
What is the reason for the sale?
The institutional shareholder has reached the end of their mandated time horizon and needs to exit as per their investment mandate rules.
Contact | Enquire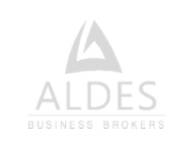 South Africa, Gauteng
Access to the number one business broking tool to get your business sold.
We've got you covered!
We offer an innovative and intuitive
solution for selling your business, franchise and premises

Promote
your business for sale

Reach
the right audience

Gain
more exposure
Sign up for our Sellers' Portal Affordable monthly packages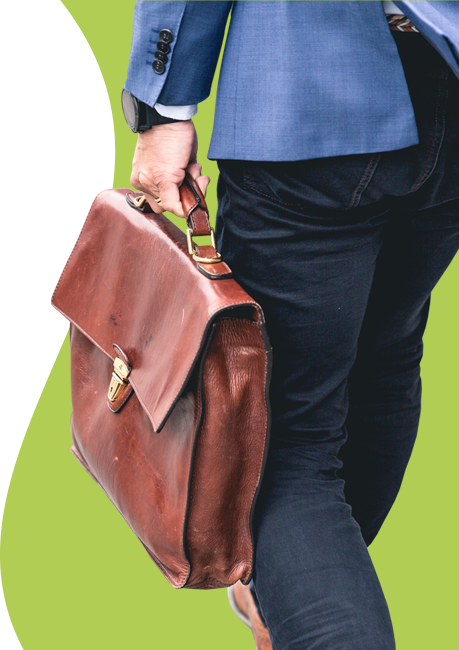 More businesses you may like
More similar, inspiring businesses for sale
Knowledge Bank
Get the latest information, valuable tips and share in the professional knowledge of business experts on selling or buying a business
Buyers Franchises can also be a fantastic investment and are easy to sell should you want to cash out at an In this article, we will discuss what one can expect from a KFC franchise in terms of the selling pr The relationship between a franchisor and a franchisee is probably one of the most important aspects
Sellers Most business owners reach a point where they ask themselves, "should I sell my business"? This If you have been considering selling your business, the words business broker have surely popped up When you've decided it's time to sell your business there are a few specific steps that need to