South Africa, Gauteng
Asking Price
R1,500,000
Monthly Profit
R 43,618
Asset Value
R 776,000
Stock Value
R 50,000
Yearly Net Profit
R 523,419
Summary
2 Upmarket restaurants, operating as 1 business, sharing one kitchen and operational costs, located in a very upmarket and popular entertainment area within a residential-business area in Jhb North.
As the owners have already secured work overseas, this is an extremely urgent sale. Valued at R1,5mil-make an offer! An exciting opportunity for somoeone looking to get into this industry.
Give me more information
Background and History
This dual Sushi and Mexican Restuarant was established in 2013. The sushi restaurant was established 9 years ago in Rosebank. Due to its popularity and the demand for diversity, the restaurant was moved to another suburb in the Northern Suburbs, and the floor space was later subdivided, to establsh the Mexican Resturuant, 4 years ago.

Though they form 1 business, they feature as 2 seperate sit-down and take-away restaurants, sharing 1 kitchen.
Products and Services
A wide variety of Sushi-type dishes are sold on the property, at the Sushi Restaurant, while a wide variety of Mexican-based dishes are sold on the Mexican side, sharing 1 kitchen. This reduces the overheads for each businness, and is far more price and operations efficient than operating 2 independent kitchens.

Both restaurants boast a seated indoor area, a seated outdoor terrace area, as well as an established take-away area, that also makes use of delivery services such as Mr Delivery and Uber Eats.
Assets
The assets comprize a total value of R726 000, and stock is esimated to be about R50 000.
Employees
12 permanent employees are employed across both restaurants, working shifts, 7 days a week. The salary bill for the listed financial year was R599 992/ yr.
Location, Building and Lease agreement
The business is located in an extremely popular entertainment section in a residential area in the Northern Suburbs. The block consists of various popular coffee shops and eateries, with outdoor seating.

The building has very secure parking facilities and delivery facilities. The shopfront is street-facing, in an upmarket area. The floor area is 168 sq meters inside, with an terrace for outdoor seating.

As the owners have already given the landlord notice due to urgent immigration, the lease agreement would need to be negotiated. The owners were paying R14 950/month during this Covid period.
Financials and Forecasts
The financials indicate that the average turnover, pre-covid, was approxiamately R300 000/m, with a profit of approximately 30%.
Most sales were derived from the sit-down diners, as this was an extemely popular dining venue. If certain diners did not like fish, they had the alternative of ordering Mexican food.

During Covid, the income was derived mainly from deliveries. As the lockdown is being relaxed, more diners have returned to sit-down meals, while the deliveries are still proving to provide an defficient income stream.
Reason for Sale
This is an extremely urgent immigration sale. Offers are welcome.

The owners are from South America. They have decided to go back to South America, and have already found employment, hence the urgency of the sale.
Conclusion
This restaurant concept has proven to be highly successful. The Sushi Restaurant is the only one in at least a 5km radius, with little competition in the area.

The business has been valued at R1,5mil, as it is located in a prime spot. Due to the urgency of the immigration sale, the owner is willing to look at offers (NOTE: The offer would need to include 10% agent's commission). This may well be the bargain deal of 2022. Well worth looking into!
Agents Comments
An excellent opportunity for someone looking for a dual eat-in and take-away independent resturaunt. You are getting 2 for the price of 1.......and the location is excellent. It has an established reputation and customer-base, tried and tested recipes and menus.

These types of restaurants are currently as scarce as hens teeth.
Contact | Enquire South Africa, Gauteng
Access to the number one business broking tool to get your business sold.
We've got you covered!
We offer an innovative and intuitive
solution for selling your business, franchise and premises

Promote
your business for sale

Reach
the right audience

Gain
more exposure
Sign up for our Sellers' Portal Affordable monthly packages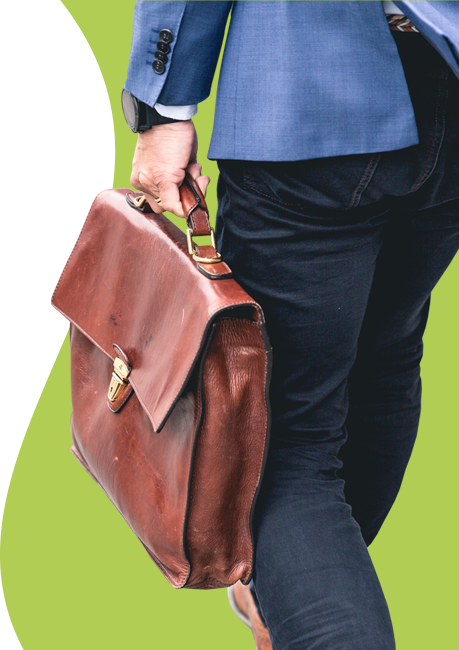 More businesses you may like
More similar, inspiring businesses for sale
Knowledge Bank
Get the latest information, valuable tips and share in the professional knowledge of business experts on selling or buying a business
Buyers Have you been on the lookout for car washes on sale in South Africa? Look no further because Busines Franchising isn't always the cheapest way to start a business, but luckily there is a growing numb Finding affordable franchises in South Africa can be very easy, thanks to Business for Sale. We alre
Sellers The decision to sell a franchise is a big one that should be planned and prepared for carefully. If Starting out as a business broker may seem daunting; there are many who have been in the business fo There are many small business owners who successfully manage to sell their businesses without using