South Africa, Western Cape
Sector -

Sales & Services
Asking Price
R1,350,000
Monthly Profit
R 45,899
Asset Value
R 1,400,000
Stock Value
R 60,000
Yearly Net Profit
R 550,784
Summary
Industrial & Commercial laundry services to healthcare, hospitality, factories, sport clubs, etc. Their services include dye, alterations, eco dry cleaning of bridal gowns, suits, etc, as well as linen and garment management solutions, linen rentals and steam cleaning services.
Give me more information
Fully describe the business's activities?
The business provides an 'ECO Industrial Laundry Service' which entails wet cleaning (eco innovation for dry cleaning) and industrial laundry services of flat linen (e.g. table cloths, napkins, bed linen etc), dying, alterations, germents etc. The business has installed the latest industrial laundry technology driven equipment whic enables them to custom program laundry washing and drying cycles to adhere to saving of water, electricity, etc. They maximise hygiene levels across the full laundry processing cycle as prescribed by SANS 10146 legislation. They provide laundry- and steam cleaning services to the healthcare and hospitality industries, private residences, supermarkets, transport etc industries.
How does the business operate on a daily basis?
Steam cleaning: Delivery notes of jobs are handed to the Steam Cleaning Supervisor who goes with an operator to client's premises to provide a steam cleaning service.
Laundry services: Process walk-in customers' laundry and contract customers linen and garments.
They provide a collect and delivery service.
The business utilises a complete Radio Frequency Identification (RFID) Linen Management solution, managing laundry operations from production to administration, inventory management and customer service for sophisticated hotels, restaurants, healthcare, factories, etc. Customers receive monthly reports regarding condemned items, wash count and re-wash reports, enabling clients to budget for and procure replacement linen which have reached their end of life cycle.
What Advertising/Marketing is carried out?
Building a brand that is known out there was the first campaign. Then followed education of steam cleaning and the benefits thereof, and thereafter RFID technology. Almost no advertising/marketing is carried out other than through their website and cold calling occasionally.
What competition exists?
In the immediate surrounding area there are two small laundries for public walk-ins, but they are not open on Sundays and Public Holidays. There are no other commercial laundries in the area.
How could the profitability of the business be improved?
By increasing volume - the business is running at approximately 50% capacity at present.
Solar engergy could be considered.
Do any have management potential?
Yes. The Invoice Clerk can supervise all activities on the premises by accessing the camera network. ll
How involved is the Owner in running the business?
Full time.
When does the current lease end?
Lease ends 2025 (6 years remaining)
What are the trading hours?
08h00 - 18h00 Monday - Sunday (walk-ins)
20h00 - 06h00 Night shift

Shift hours are adjusted according to work load.
What are the main assets of the business?
Laundry equipment
Borehole and filtration system
RFID system
POS system
Daihutsu delivery van
Strengths?
Innovative company
Market leader with RFID technology & Laundry plant equipment
ECO friendly - 100% off grid (borehole)
High service standards - Elite Clientele
Ideal location - easy access and central to all contractual clients
Weaknesses?
Not enough advertising and marketing.
High cost of electricity and risk of loadshedding.
Staff will benefit from industry specific training. SETA is in process of finalising accredited courses.
Opportunities?
The plant is fully set up and the necessary processes are implemented to take the business to the next level.
The business has a head start with RFID technology, which gives them a competitive edge.
Threats?
Factors threatening the economy in general e.g. political, load shedding, exchange rates, etc.
What is the reason for the sale?
The owner and his spouse are emigrating.
Contact | Enquire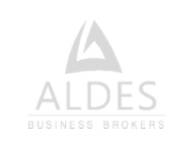 South Africa, Western Cape
Access to the number one business broking tool to get your business sold.
We've got you covered!
We offer an innovative and intuitive
solution for selling your business, franchise and premises

Promote
your business for sale

Reach
the right audience

Gain
more exposure
Sign up for our Sellers' Portal Affordable monthly packages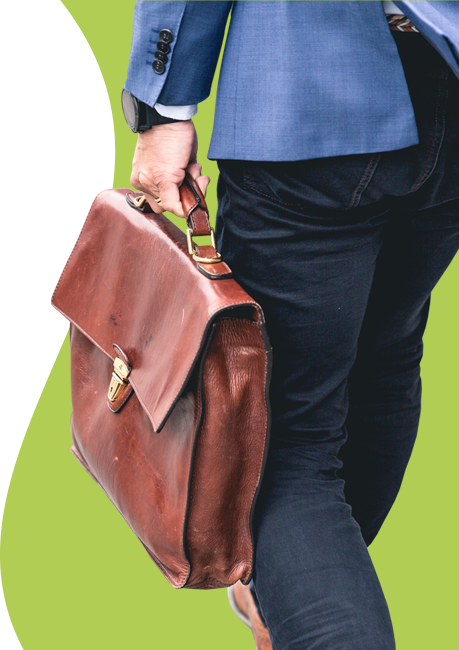 More businesses you may like
More similar, inspiring businesses for sale
Knowledge Bank
Get the latest information, valuable tips and share in the professional knowledge of business experts on selling or buying a business
Buyers As an entrepreneur, you are always on the lookout for a new opportunity, or to compare your business Before taking over a business, one should always conduct a proper due diligence. In fact, it is ad
Sellers Unlike other businesses, the online venture may not have any tangible assets such as property, machi Employees drive the goodwill of the business and in the case of a change in ownership represent cont Though there may be hundreds of businesses being advertised on websites "for sale", at any given