South Africa, Gauteng
Sector -

Sales & Services
Asking Price
R800,000
Monthly Profit
R 24,245
Asset Value
R 200,000
Stock Value
R 250,000
Yearly Net Profit
R 290,944
Summary
Neat business with established suppliers that installs awnings, carport covers and ceilings. Serving the greater JHB and Pretoria they also do paint jobs, dry walling, office renovations and is the distributor of damp proof products.
Give me more information
Fully describe the business's activities?
The business services include:
Awnings - Carports, Awnings, High-end ceiling structures
Ceilings - plasterboard fixed and tiles, suspended, with light fittings, LED, etc
Drywall partitioning and tenant installations - full turnkey solution, including design, build, and fit-out, with electrical, plumbing, painting, safety signage, and anything else needed to install a new tenant.
Painting - wall preparation and repair, treatment and undercoat before top coat and finishings
Waterproofing - torch on or bandage/ membrane and paint on systems

It also does some other building maintenance.
They do work in the greater Joburg area, up to Pretoria.
How does the business operate on a daily basis?
The owner (manager), 3 admin/operations support staff, and full-time field staff are full-time involved in the business.
They use Independent contractors for a variety of specialised skills, such as painting, welding, dry walling, building, plumbing, electrical, etc.
The back-office staff receives client inquiries, does the client quotes, and the owner will meet with the clients if necessary.

The receptionist/ admin clerk assists with the quotations, getting prices, capturing the time sheets, and capturing suppliers invoices, as well as looking after the petty cash.
What Advertising/Marketing is carried out?
Regular posts on their social media pages, Facebook, LinkedIn, and Twitter, have a Google My Business Page.
Magnetic poster branding on our vehicles
What competition exists?
There are a lot of "bakkie brigade" handyman or awning companies and bigger companies focusing on corporates.
Their niche is medium-sized businesses.
How could the profitability of the business be improved?
A more focused manager running the business and able to focus on networking and driving sales.
Aggressively going to see the property management companies, companies, and commercial agents and building a relationship with them for work and referrals.
Use of more independent contractors to balance the capacity to be on more jobs a day.
Give a breakdown of staff/ functions/ length of service?
MD/Owner - sales/ site and project oversight, payroll - 8 years
Bookkeeper - 4 years
Ops Support/ Stock - 2 years
Admin support -- 9 months
Site workers/ driver - 6 months
Site worker - 5 months
Casual cleaner/ gardener

They have a number of casual handyman workers with varying skills that we call on when we get excess demand.
Do any have management potential?
3 of the current staff members have management potential.
How involved is the Owner in running the business?
The owner is actively involved in the running of the business.
When does the current lease end?
June 2023
What are the trading hours?
7am to 5pm
What are the main assets of the business?
Inventory
Furniture
Motor vehicles
Office equipment
Tools and machinery
Strengths?
Reputation for quality
Good work ethic of the team
Knowledge of the industry
Good supply chain
Good independent contractors
Exposure to social media networks
The low basic cost of operating
Well established processes
Staff who know the customers, suppliers, processes, and products
Weaknesses?
The owner is actively involved in the running of the business.
Access to more skilled workers.
Opportunities?
Go into retainer maintenance work
Tap more into the commercial agents for tenant design, build, and installation of turn-key solutions
Use the spray booth in the factory more effectively for metal work and the production of awnings. That would mean driving campaigns and going out to get more awning business
Threats?
Price increases
Petrol price increase
What is the reason for the sale?
The owner has health issues and would like to scale down.
Contact | Enquire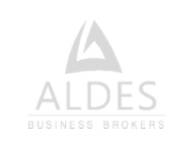 South Africa, Gauteng
Access to the number one business broking tool to get your business sold.
We've got you covered!
We offer an innovative and intuitive
solution for selling your business, franchise and premises

Promote
your business for sale

Reach
the right audience

Gain
more exposure
Sign up for our Sellers' Portal Affordable monthly packages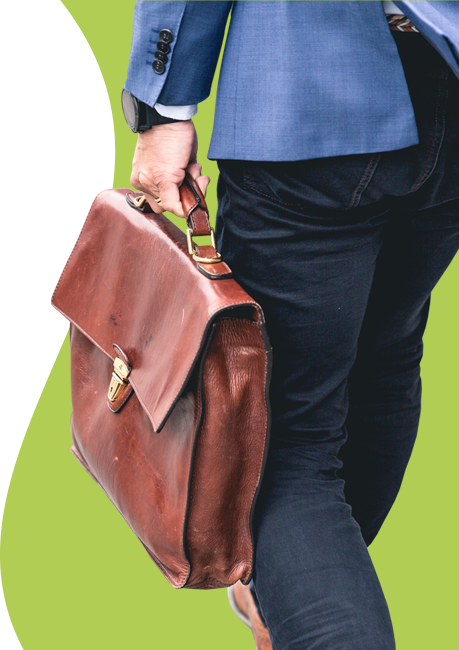 More businesses you may like
More similar, inspiring businesses for sale
Knowledge Bank
Get the latest information, valuable tips and share in the professional knowledge of business experts on selling or buying a business
Buyers Franchises can also be a fantastic investment and are easy to sell should you want to cash out at an In this article, we will discuss what one can expect from a KFC franchise in terms of the selling pr The relationship between a franchisor and a franchisee is probably one of the most important aspects
Sellers Most business owners reach a point where they ask themselves, "should I sell my business"? This If you have been considering selling your business, the words business broker have surely popped up When you've decided it's time to sell your business there are a few specific steps that need to