South Africa, KwaZulu-Natal
Sector -

Sales & Services
Asking Price
R780,000
Monthly Profit
R 42,689
Asset Value
R 300,000
Stock Value
R 0
Yearly Net Profit
R 512,266
Summary
Durban Co of 32 years, with capable staff, as well as, 20 plus top clients and numerous ad hoc jobs pa. A NP of R512 000 pa off a R3.3m turnover. MA's will show variations in monthly turnover & expenses..
Give me more information
Fully describe the business's activities?
Long established Durban Co, with capable staff, as well as, 20 plus top clients and numerous ad hoc jobs pa, producing a NP of R512 000 pa off a R3.3m turnover (which included a bad month of July 2021 riots). MA's will show monthly turnover variations.
Air conditioning systems ; maintain, service, carry out refurbishment projects & supply & install, for a variety of clients, including some top Shopping centre's, hotel groups, manufacturing companies, retail stores, privately owned high rise buildings, computer centre's etc. Some clients for over 30 years.
Calls come in from existing & new clients for problem analysis & solutions, which are investigated by the 2 Techie's, while the quote is completed by the Seller, as well as ordering of necessary components, whereafter the Techie's carry out the job, with clients paying within 30-45 days (many clients pay as a deposit about 70% of components/ parts required).
What Advertising/Marketing is carried out?
Nothing not even a website - so the opportunities to grow the business through a website, google search, & business development ARE HUGE !
They got to where they are today without such ! mainly word-of-mouth referrals
How involved is the Owner in running the business?
The owner mainly focusses on quotes, ordering of parts, & financials.
Staff are competent to operate alone - But - Owner will assist in training & as only retiring, could be asked to be an Ambassador or consultant to the Co when required.
Premises Detail
The business operates from the owners home, with a 15m2 office being sufficient & the 20m2 storage space (includied in the expenses at R13 000 pa). Techie's take their vehicles home & pick up support staff en-route to jobs; collecting parts if required or parts are delivered to site.
What are the main assets of the business?
2 bakkies at some R200 000, as used by the Techie's, A laptop & various Tools of the Trade ie. Vacuum pump, portapaks etc. at some R100 000. All in working condition & valued on a 2nd hand sale basis.
Strengths?
Established name for 32 years
20 top clients with vendor numbers & preference, plus referrals & ad hocs
Many clients are willing to pay deposits on components/parts required
Very able staff, while the Owner is mainly administratively focused
Owner is retiring, so will be available to consult/ be an ambassador, if required
Weaknesses?
COVID lockdowns/levels resulted in turnover dropping due to client closures or reduced spend.
Feb Turnovers : 2020 R4.1m down to 2021 R2.7m,
BUT back now to 2022 R3.3m & improving.
Opportunities?
Conduct business development activities to grow the business, which has not been done for many years
Create a website & do Google Ad words - both never done to date
3 HUGE opportunities, based on a history of satisfied repeat Top Clients !!
Threats?
That other similar service companies approach this businesses main clients, but unlikely that with a smooth/quiet handover & the Seller still being available as an Ambassador or Consultant, that such would happen, as long as service levels are maintained
What is the reason for the sale?
The Owner needs to retire
Contact | Enquire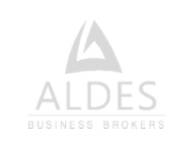 South Africa
Access to the number one business broking tool to get your business sold.
We've got you covered!
We offer an innovative and intuitive
solution for selling your business, franchise and premises

Promote
your business for sale

Reach
the right audience

Gain
more exposure
Sign up for our Sellers' Portal Affordable monthly packages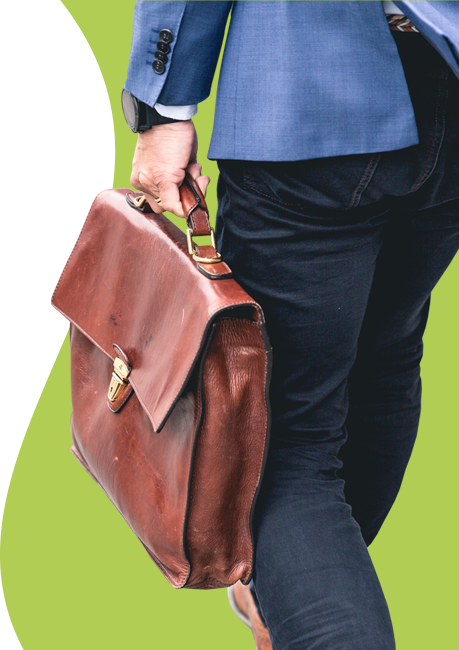 More businesses you may like
More similar, inspiring businesses for sale
Knowledge Bank
Get the latest information, valuable tips and share in the professional knowledge of business experts on selling or buying a business
Buyers Whether you're looking into buying an e-commerce business for sale because you're passionate abo There are several good reasons why a manufacturer or an entrepreneur might be considering buying ano Buying a franchise can either be the best financial investment you ever make or the worst. Therefore
Sellers With Business for Sale, buying or selling a business has never been easier. We have the ideal tool f If you're thinking, "I need to sell my business quickly," it's critical to list your business on the Selling a franchise isn't the easiest process to complete in the world. The major confusion comes