South Africa, Limpopo
Asking Price
R6,685,000
Monthly Profit
R 91,667
Asset Value
R 3,550,000
Stock Value
R 85,000
Yearly Net Profit
R 1,100,000
Summary
Give me more information
Background and History
Business started late 2015, small humble beginnings with a small idea, realized huge demand in area. Expanded rapidly to grab majority market share in the industry. Owner has paid for and started 2 other business from funds of this business, and has not been spending much time on it anymore.
Currently owner only goes in once per week to check up on books and staff.
Great systems and team in place, running the business throw your cellphone and only about 6 to 8 hours per week needed of you attention.
Very profitable product, up to 80% profit on each sale, selling as far as 350kms radius, with extensive clientele base, and focusing on supplying biggest retailers as Spar's, filling stations and filling up ice suppliers with big quantities (4000 bags per order) of more than 9 different towns.
Easy to manage, low maintenance, very low costing business.
Products and Services
We sell mainly ice bags, 1, 2 and 5kg bags, also 8 kgs. We focus on selling big quantities to big retailers mostly and suppliers. we pack 360 bags to 400 bags per pallet and we load and offload palatalized products.
We also produce Bottled water but have not been focusing as much as we should on that aspect due to lack of time from owner to invest in that aspect.
All clients work on a once to twice per week delivery, most suppliers take big quantities once to 3 times per month.
We also have a recurring monthly income for restaurants renting machines, freezers and providing a service.
The water market has huge potential in area ad its high demand also, simply just offering refills will bost sales.
Assets
-3 ton per day Industrial Ice maker
-5 ton per day Industrial Ice Maker
- 12m long x 10m wide 4.6m height blast freezer room with 2 refrigerated units on (1 as backup unit)
- 6m long x 6m wide 2.4m height blast freezer room with 2 refrigerated units on (1 as backup unit)
- 4m long x 5m wide 2.4m height blast freezer room with 1 refrigerated unit
KB ISUZU REFRIGERATED BUKIE 2017
ISUZU NQR 500 AUTO + MT200 UNIT
ISUZU NQR 800 AUTO + MT300 UNIT
REFRIGERATED TRAILER BOX & UNIT
CHEST FREEZERS AT CLIENTS EACH X 60
STOCK IN FREEZERS & ICE BAGS
WATER FILTRATION SYSTEM
JOJOS, SEALERS, CAMERA SYSTEMS AND MUCH MUCH MORE...
Employees
Manager- 4 years, processes and plans all orders and deliveries and checks on staff
Bookkeeper- does books, accounts, invoicing, emails, Verifies all stock control and veicules and machinery services
3 drivers- deliveries and servicing freezers
2 sales representatives- focuses on growing clientele base and insuring client satisfaction
3 day shift production staff- Ice production packing, palatalizing and storing
3 night shift production staff- Ice production packing, palatalizing and storing (only during peak seasons 3 to 5 months of a year)
3 to 12 helpers, part time delivery assistance- to help load and ofload deliveries with drivers and cleaning

Most permanent staff have been with us for 4 to 6 years from the begging, we believe we have created a great team that help each other to grow and to do the work.
All helpers come back every year to assist we try to keep all same staff due to training enveloped.

Owner only check on accounts to make sure its updated correctly, most big client pay via eft with prevents shortages of cash. Although there is a vast amount of cash also between smaller clients.
Owner assist with planning big deliveries now and then and helps to plan production squedules to optimize electrical consumption and costs. Also has once per week general staff meetings, if his away over the fone.
Location, Building and Lease agreement
Location of the business is spot on due to been in a main road in the busiest township in Phalaborwa.
Water is for free with is a HUGE BONUS! there is even backup Bore hole water. Electricity is much cheaper as its industrial rates, and labour is cheaper as its central everyone literally walks to work and back home.
Trading hours monday to friday 7 am to 5pm
sat 8 a to 13pm
sundays and holidays only open if deliveries are squeduled (over 1000 bags deliveries minum)
Lease agreement available for new owner with option to extend to 10 years or more if needed.

Security on site included free witch is a huge bonus, we have never had a breaking nor robbery in the factory in 6 years plus!
Financials and Forecasts
Total sales in 2020 (during covid) was 2.3 million rands, with Prof-fit of just over 1 million rand for the year while still investing in the company. Sales of 2021 so far have been better than 2020 due to level 1 and more ice companies around closing down. So we expect a much better year, and much better years to come.
We have all details (turnover, income expenses since 2015 for the company)
An average profit of 80k to 100k after all expenses paid per month if you average it per anuam.
There's is ups and down during winter slows sales, summer month around here is 6 month of the year then picks up, with your November and December, Easter and all school holidays been very busy seasons.
Reason for Sale
Main reason to sell is due to Owner and family relocating due to family reasons, and been able to immigrate while children are young. We will be running the business from distance as usual until we sell, or not. As system in place with management allows this.
Conclusion
This is a great established business ready for an owner to simply take over and run it, by been there or not. Amazing and perfected systems with management already in place. Current owner will give all training required to takeover and will even be willing to stay on for a period of 3 to 6 months if needed, and will always be available to help when and if needed. All equipment is in prestige condition and ready to run at least for another 5 years without any major replacements.
This is a very low cost, easy to manage, high profit business. There is a lot of potential to expand into smaller clients, bigger clients in surrounding towns, and even start focusing on the water business if wanted.
There are a ton of big clients still to get to, but there is also some great clients with very big monthly recurring accounts that will allow you great recurring sales.

Easy to mange by distance, and with great management in place.

This is really a must see business!
Contact | Enquire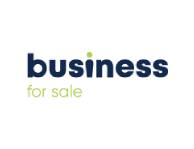 Access to the number one business broking tool to get your business sold.
We've got you covered!
We offer an innovative and intuitive
solution for selling your business, franchise and premises

Promote
your business for sale

Reach
the right audience

Gain
more exposure
Sign up for our Sellers' Portal Affordable monthly packages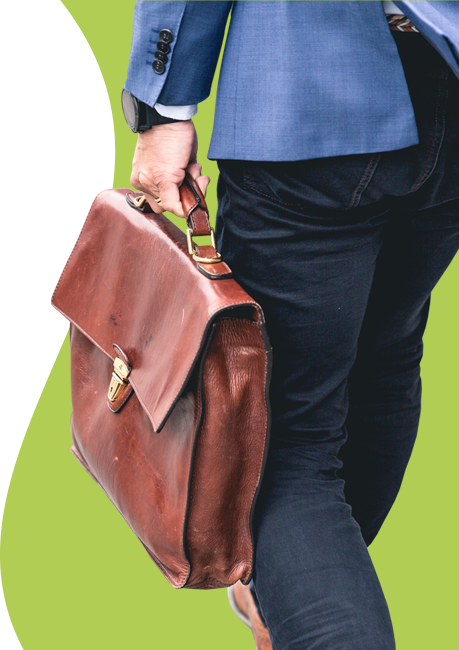 More businesses you may like
More similar, inspiring businesses for sale
Knowledge Bank
Get the latest information, valuable tips and share in the professional knowledge of business experts on selling or buying a business
Buyers Whether you're looking into buying an e-commerce business for sale because you're passionate abo There are several good reasons why a manufacturer or an entrepreneur might be considering buying ano Buying a franchise can either be the best financial investment you ever make or the worst. Therefore
Sellers If you have been considering selling your business, the words business broker have surely popped up When you've decided it's time to sell your business there are a few specific steps that need to With Business for Sale, buying or selling a business has never been easier. We have the ideal tool f