South Africa, Northern Cape
Sector -

New Franchise Opportunities
Asking Price
R595,000
Monthly Profit
R 91,650
Asset Value
R 0
Stock Value
R 0
Yearly Net Profit
R 1,099,800
Summary
We've reflected on what happened over the past year and have seen first-hand the challenges and even devastation business owners have faced. We had to find a way to be part of the solution, as coaching is now needed more than ever before. And they are looking into expanding their Franchise to Mpumalanga. ActionCOACH is the World's Number 1 Business Coaching Firm in operation. If you've been an entrepreneur, understand sound business principles, and want to assist others to achieve the same success - This franchise is for you.
Give me more information
Background and History
ACTIONCOACH SOUTHERN AFRICA
WORLD'S LEADING BUSINESS COACHING FIRM

They are looking into expanding their Franchise to Northern Cape.

ActionCOACH is the World's Number 1 Business Coaching Firm in operation.

In 2007, Harry Welby-Cooke and Pieter Scholtz, launched ActionCOACH in Southern Africa and today manage a team of over 50 coaches in South Africa, two in Namibia and one in Nigeria. At ActionCOACH you buy a business of becoming a business coach, and together with our proven track record of 27 years, you form part of a local and global community of full-time business coaches.

"This is the most exciting company I have ever worked with. Joined just over 3 years ago and it has been a tremendous journey" – Cape Town based ActionCOACH Christian Harbeck.

"The most rewarding element about being an ActionCOACH Business Coach is the fact that you can assist business owners to reach their business and personal goals." – Western Cape based ActionCOACH Corne´ Oosthuizen.

Apply here - https://southafrica.actioncoach.com/apply/
Products and Services
TRIED & TESTED BUSINESS COACHING PROGRAMMES

ActionCOACH offers a range of Business Coaching programmes for every level of the entrepreneur ladder. Our expert business coaching programmes will get you started on the right journey to building a successful business model.

SetUpCOACH - Empower Your Business
PowerUpCOACH – Grow Your Business
StartUpCOACH – Building a Solid Base
FreedomCOACH – Making a Real Difference
GrowthCLUB – 90-Day Planning Workshop
PlanningCLUB – Group Coaching Workshop
BusinessRICH – Two-day group coaching workshop
ActionCLUB – Educational Group Coaching Series
Training and Head Office Support
LOCAL & INTERNATIONAL SUPPORT

You will receive continuous support from ActionCOACH not only from our local head office but from the international head office as well.

The training focuses on 3 key areas:
1. Tools and systems
2. How to bring about transformation
3. How do you as an ActionCOACH run a business?

We use the same tools and benefits in ActionCOACH that we provide to our clients, therefore ensuring that we create a very transparent and authentic business.
Employees
EXPERIENCED COACHES THROUGHOUT THE COUNTRY

Currently, the Southern Africa team has over 30 full-time dedicated business coaches aimed at coaching businesses to massive success throughout the region. Years of experience, continuous training, and proven systems aid coaches to get incredible results with clients.
Location, Building and Lease agreement
ActionCOACH is a work from home opportunity, with the option to scale from a single-coach Practice to a small-team Premium Practice or large-team Firm.
Monthly Fees
There are no royalties payable for the first 3 months to help get up and running. From there it is R11 625 monthly which covers support, innovations etc.
Conclusion
WHY BECOME AN ActionCOACH FRANCHISEE?

If you've run a successful business and want to turn that knowledge into another income stream ActionCOACH is the Business for you.

Build your own profitable and scalable Business Coaching Practice, with the option to scale from a single-coach Practice to a small-team Premium Practice or large-team Firm.

Receive world-class training.

Benefit from global, national, and local support every step of the way.

Have access to over 3,500 business strategies and tactics.

Guide entrepreneurs from all walks of life with their Sales, Marketing, Financial Management, Systems Development, Team Leadership, and Strategy - all to ensure they build and grow sustainable and profitable businesses.
Contact | Enquire Access to the number one business broking tool to get your business sold.
We've got you covered!
We offer an innovative and intuitive
solution for selling your business, franchise and premises

Promote
your business for sale

Reach
the right audience

Gain
more exposure
Sign up for our Sellers' Portal Affordable monthly packages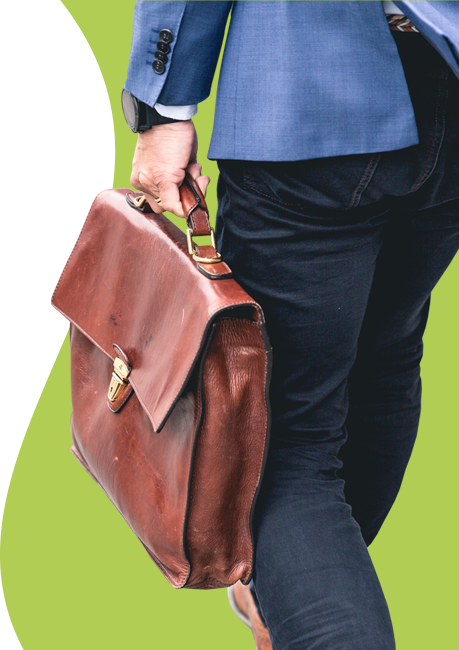 Knowledge Bank
Get the latest information, valuable tips and share in the professional knowledge of business experts on selling or buying a business
Buyers Franchises can also be a fantastic investment and are easy to sell should you want to cash out at an In this article, we will discuss what one can expect from a KFC franchise in terms of the selling pr The relationship between a franchisor and a franchisee is probably one of the most important aspects
Sellers Most business owners reach a point where they ask themselves, "should I sell my business"? This If you have been considering selling your business, the words business broker have surely popped up When you've decided it's time to sell your business there are a few specific steps that need to